Before you join, here are just a few things you may wish to know.
Free to join, Way Up is open to all who have lost their partner, regardless of race, religion, sexual orientation or indeed marital status. It is not a dating site.  Way Up is not a business and is run by a small team of volunteers who are also widowed.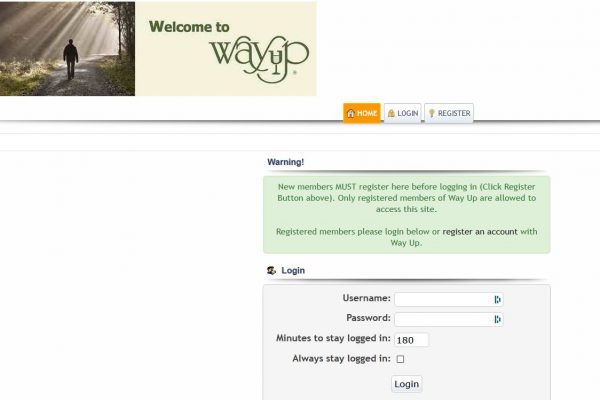 The Way Up online forum is a support group for peer-to-peer discussions among members who share experiences, ask questions, vent emotions and find others who understand. Some key IT skills and a good understanding of the internet are required.  The security and confidentiality of our members is of paramount importance to us.  For this reason it is essential that you apply to join the group without assistance, using a private (not business) email address, which no one else can access.  Please note we do not have official local groups or area contacts.
After clicking on the link below, you will be taken to our Forum site.  New members will need to Register with the group before gaining access, and as part of the application process you will be asked to confirm further personal details.  This is to allow us to perform basic identity checks.  Click on the Register button to start the process